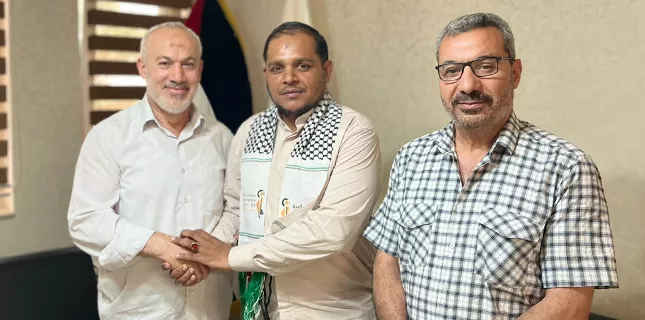 Shiite News: Abu Sharif, a prominent leader of the Islamic Resistance Movement in occupied Palestine named Jihad-e-Islami, has said that anti-Islam and anti-Palestine forces hatching conspiracies against Pakistan, defending the rights of the Palestinian nation and freedom of Al-Quds, are the prime responsibilities of Jihad-e-Islami Palestine.
He said this during a meeting with the Secretary-General of Palestine Foundation, Dr. Sabir Abu Maryam.
Dr. Sabir Abu Maryam paid tribute to the efforts of Jihad-e-Islami for Palestine's cause and urged the Ummah to support Jihad-e-Islami in their just cause.