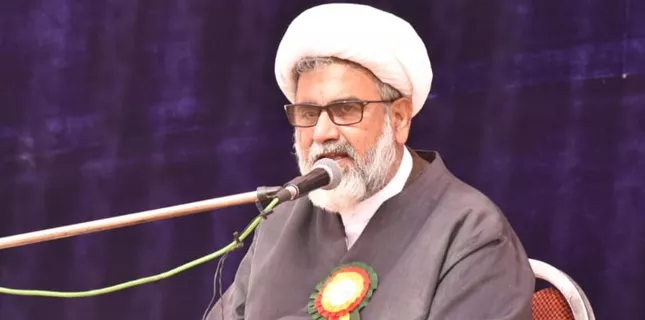 Shiite News: Condemning the killing of a youth in Parachinar, Chairman Majlis Wehdatul Muslimeen (MWM), Allama Raja Nasir Abbas Jaffaria has said that the agents of arrogant powers are involved in the killings, they would like to destabilize our homeland through sectarian violence.
Taking to Twitter he further said that "Parachinar is a sensitive area, US, Israel, and India jointly implementing their nefarious plan in Kurram Agency through these killings.
In order to tackle the situation, the Shia and Sunni of the area have to show wisdom to propagate peace and brotherhood.
He urged the State to tackle these American agents strictly, peaceful Pakistan is the only guarantee of our bright future.