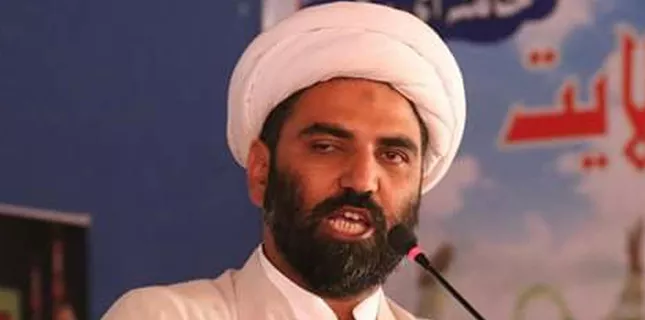 Shiite News: The Central Spokesman of MWM Pakistan Allama Maqsood Domiki said that beloved Pakistan has been set on fire for 4 decades. Pak-Army and State Institutions at the cost of great sacrifices have broken terrorists' networks in the country. Now it is needed to stop said network to be reunited.
He expressed such views while addressing Takreem-e-Shuhda Conference in the wake of the 9th Martyr Anniversary of Alamdar Road, Quetta on 10th January.
He further said that terrorism is poisonous for the security and integrity of Pakistan. Provocative and sectarian gatherings of Takfiri elements are an open violation of the National Action Plan while attendance of Political figures and Ministers in such gatherings is highly regrettable.
He emphatically said that the Nation wants the killers of 80 Thousand martyrs to be executed. On this occasion, Allama Syed Hashim Mausavi, Agha Syed Muhammad Raza, Allama Barkat Ali Mutahiri, and others were also present.