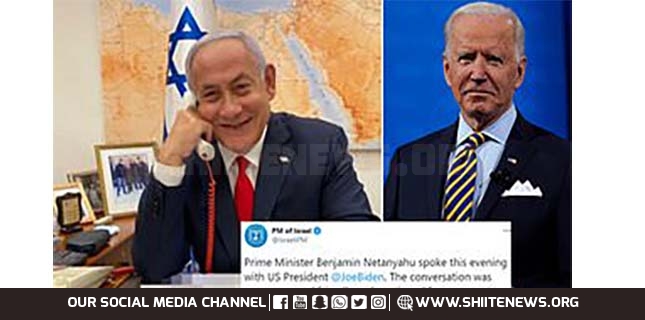 US President Joe Biden first call in Middle East goes to Netanyahu Bibi Benjamin, the Prime Minister of Israel.
That shows change has not come to United States of America as far as Palestinians, Arabs and Muslims are concerned.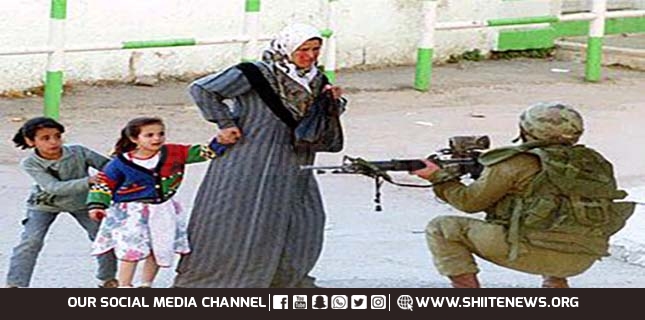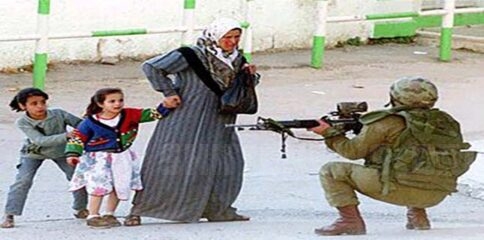 United Stated 46th President Joseph Biden called Israeli Prime Minister, the criminal who perpetrates crimes against humanity in occupied territories.
That gives a clear message to the world, to the human rights advocates, to the Muslims and Arabs that U.S. continues its unqualified support for Israel.
Biden administration has appointed a 12-member Jewish team to serve the racist Jewish state of Israel.
From Secretary of State to the Director National Intelligence to Secretary Homeland Security, key positions gone Jewish.
White Christian's supremacy remains at the service of racist Jewish supremacy. Finally, Jewish racist supremacy rules the world through United States of America.
The controlled media misled Americans and the world people as though Biden has a different Israel policy. But people finally see reality regarding that false impression.
Israel remains the only darling of the United States deep state, its corporatocracy, U.S. President and legislature.
White supremacist Donald Trump also remained obedient servant of racist Jewish Lobby. Even the white supremacist Christian: Ivanka Trump converted to Jewish racism in the name of Orthodox Judaism.
Homosexuality remains forbidden in Judaism and Christianity but so-called Christians in the U.S. government never practice Judaism and Christianity on this issue.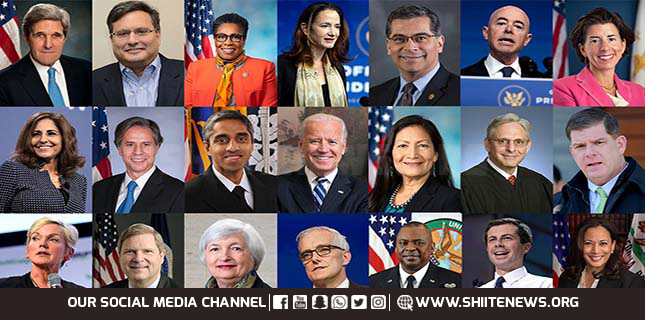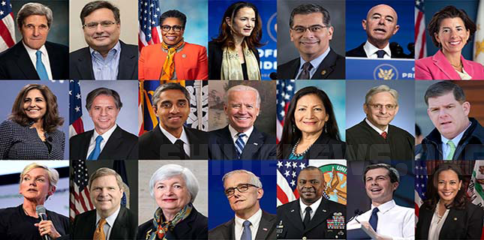 Similarly, so-called Catholic President Biden go against Christianity on this issue and many other issues. The Jesus Christ had never supported crimes against humanity which Israel continue to perpetrate in occupied Palestine.
Obedient servants of racist Jewish Lobby rules United States of America but lunatic Americans don't realize this incontrovertible fact.
Muslims and Arabs hate U.S.A not because of their religion but their racism and war they imposed on humanity directly or through their allied-tyrants and despots.
Since Iran supports Palestinians, Lebanese and Syrians of Israel-occupied territories, they malign Iran worldwide. As an obedient servant of racist Jewish Lobby, the U.S. administration continue to perpetrate economic genocide of the entire Iranian nation.
And all this is being done for the sake of racist Jewish state of Israel. U.S. secretary of state Antony Blinken made first call to Israel and President Biden also made first call in the region to Benjamin Netanyahu.
They all have to renew their allegiance to racist Jewish Lobby and for that all new U.S. administration's key officials first assure their loyalty to Israel. As simple as factual position is.