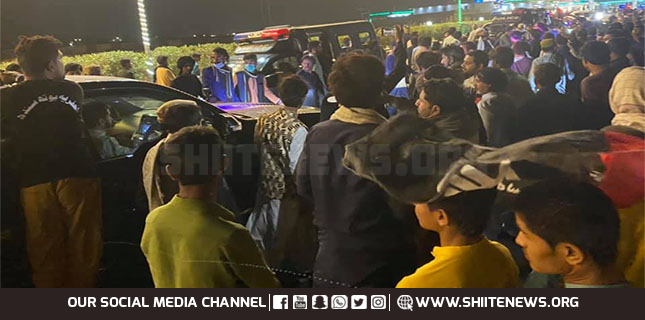 Shia Ulema Council ends long march protest after Sindh govt meets demands, according to the latest reports.
Sources disclosed that Pakistan Peoples Party leaders held meeting with SUC Sindh leadership.
Shia Ulema Council ends long march protest
The SUC Sindh chapter president Allama Nazir Taqvi-led their side.
Provincial minister Shabbir Bijarani, former deputy speaker Sindh Assembly Syeda Shehla Raza and close aide to CM Waqar Mehdi represented their side.
The government assured immediate withdrawal of cases.
However, they invited SUC leaders for meeting with Chief Minister Syed Murad Ali Shah shortly.
Both sides will sort out remaining issues relating to the fourth schedule in the next meeting.
Earlier, Allama Nazir Taqvi rejected Sindh govt's notification about FIRs withdrawal.
Meanwhhile, MWM leader Ali Hussain Naqvi and Jafaria Alliance's Allama Baqir and Shabbar Raza, Majlis-e-Zakireen's Allama Nisar Qalandari and Pasban-e-Aza's Salman Hyder also attended the meeting.
Allama Nazir thanked them and lauded their role.
However, he made clear that they have put forward seven demands and Sindh CM would hear them on those demands.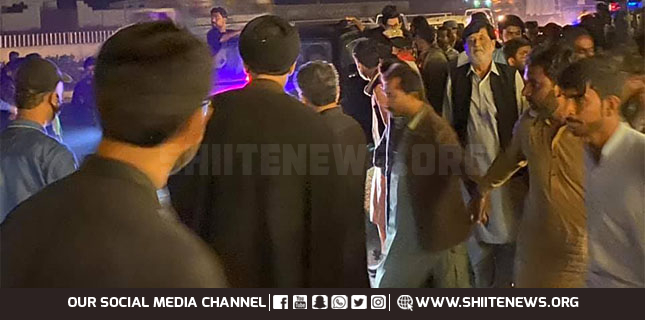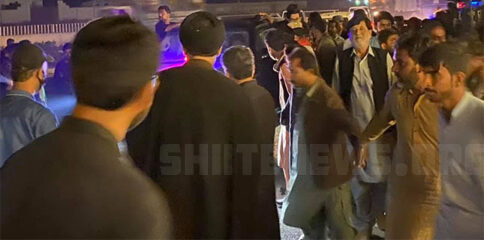 Background
Shia Ulema Council had launched a protest long march from Sukkur on Sunday.
They have reached Hyderabad on Monday but Sindh government reportedly ordered to halt them at Hyderabad Toll Plaza.
In the meantime, Sindh government had issued notification to show they have accepted demands of the protesters.
However, organizers of the long march said they would continue their protest march until formal notification.
After having seen the notification's content, the SUC Sindh chapter president Allama Nazir rejected the notification on technical ground.
However, their meeting with the PPP-led Sindh govt in Nooriabad reportedly bore fruit.